At Pacific Side Construction, we believe that enjoying your home should be a seamless process.  We have created services and membership plans to suit your needs and eliminate the headaches.  Instead of losing money because of unforeseen home issues, give yourself peace of mind that your home is inspected every month and is in the best shape possible for every season!  Choose the plan that fits your needs below…
? Consultations prior to sale of home – Consultations on what you need to do to get the most profit/value from the sale of your home.

? Inspections and detailing – Are you thinking of selling or renovating?  Needing an inspection after an incident?

? Fire and water damage – Full inspection and repairs of the damages involved, big or small.

? Sales consulting  for realtors – Suggestions on what improvements or changes you can make to make a house sell faster and for higher price.

? Jobs and projects for contractors – We also provide jobs and contracts of different varieties and levels for you.
? Completely custom projects – You have a dream or a project in mind?  Renovation, remodel, something custom?  Contact us for details and we will make it a reality.

? Major construction and renovation services – There are no limits for you and us.  Your project is our project.

? Commercial projects – Commercial build projects, remodeling, expansions, renovations, inside jobs – contact us for details and quotes.

? Membership plans – No more headaches or being unprepared for each season to come.  We are offering peace of mind for monthly maintenance and any needs you might have.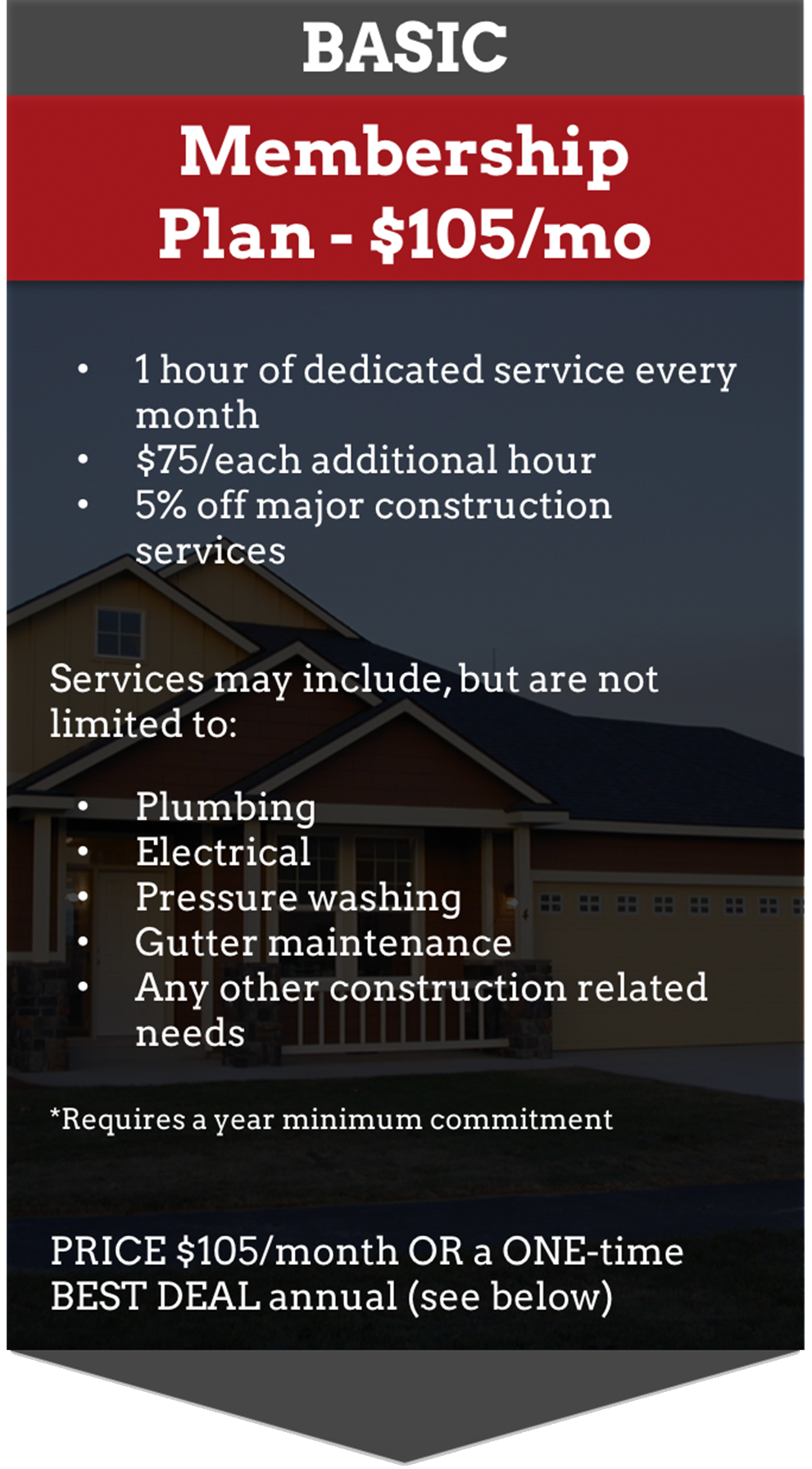 Select the one of the
BASIC plans below:
? ANNUAL >> (BEST VALUE – save $105!)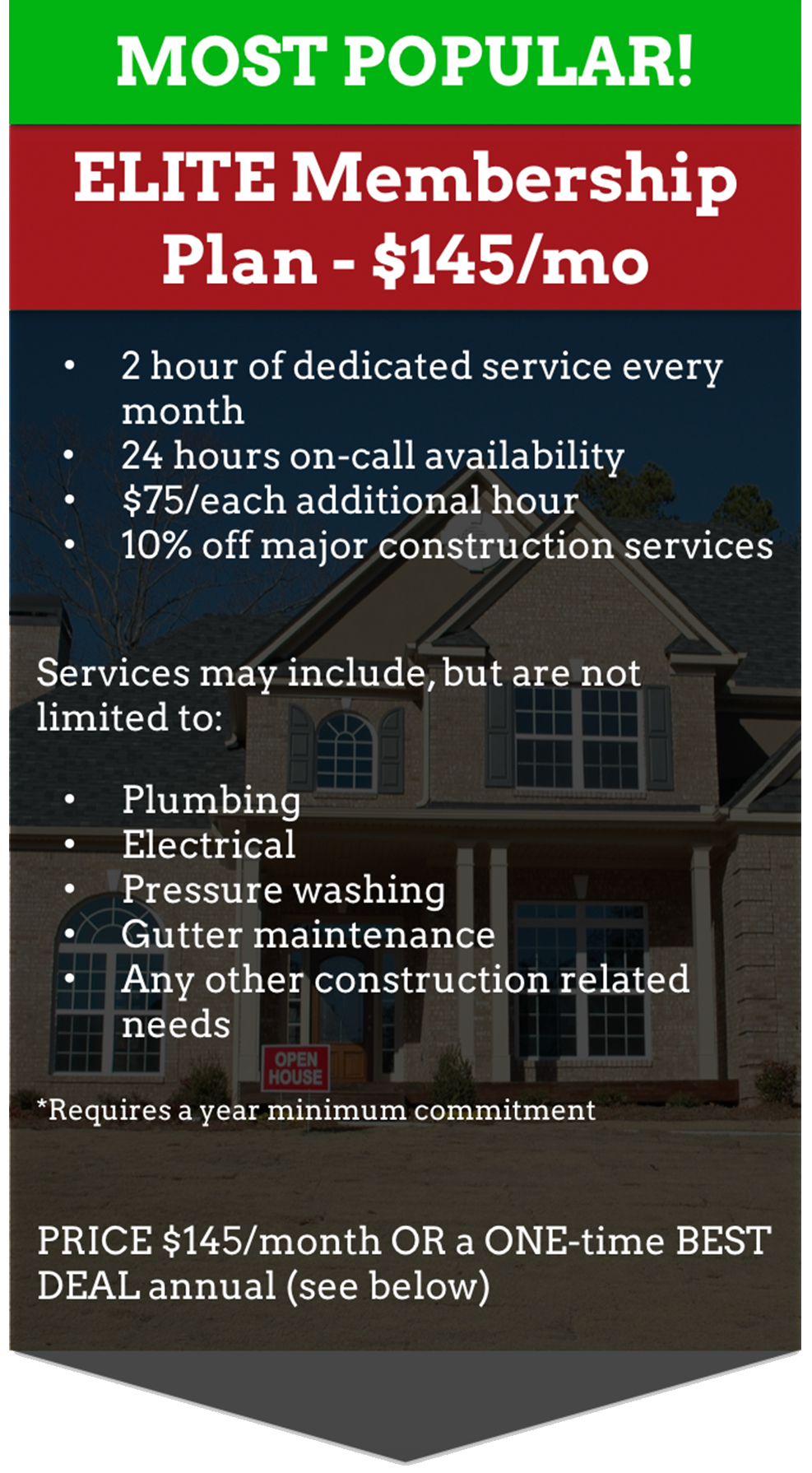 Select the one of the
ELITE plans below:
? ANNUAL >> (BEST VALUE – save $145!)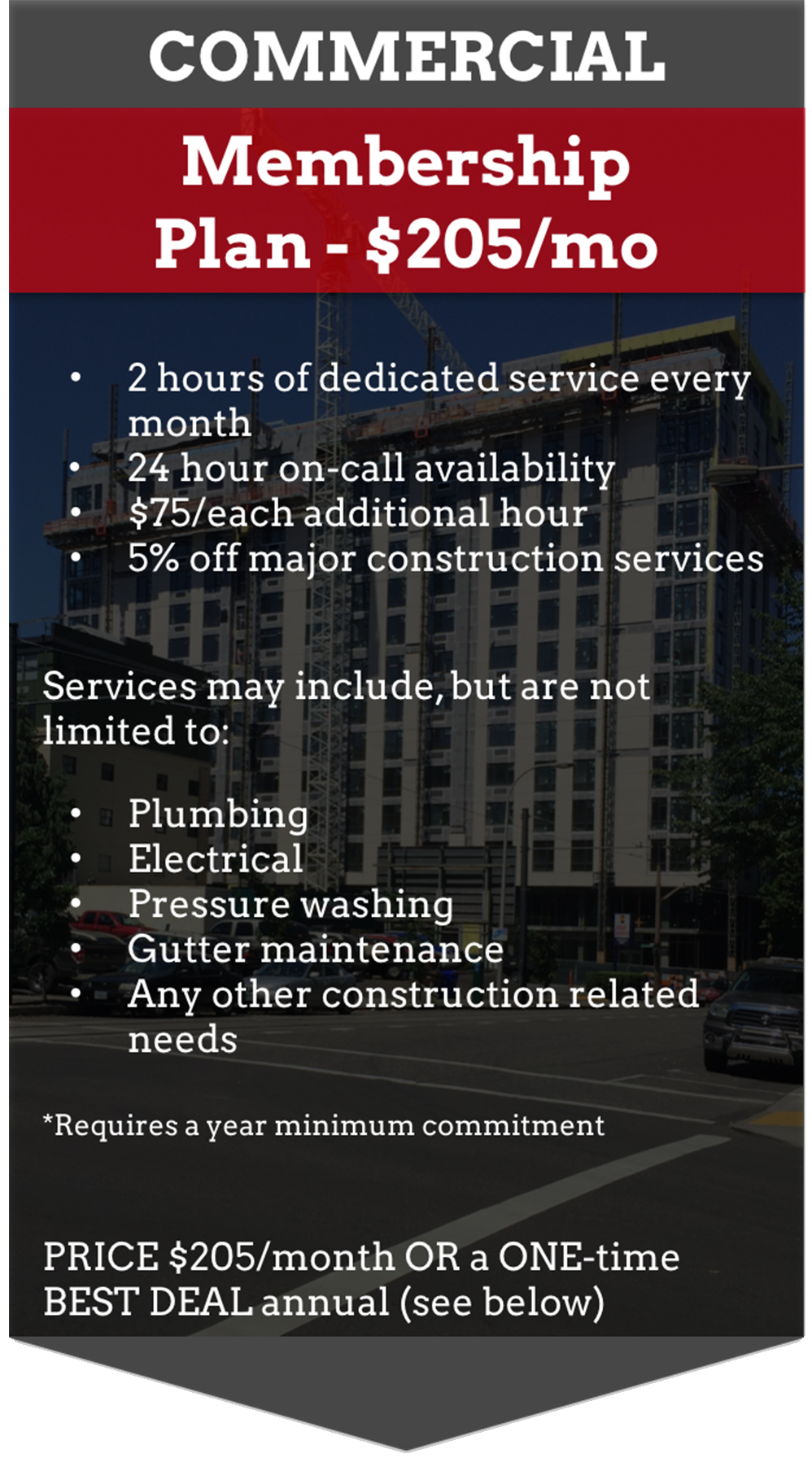 Select the one of the
COMMERCIAL plans:
? ANNUAL >> (BEST VALUE – save $205!)
** We are located in Portland, Oregon and have been proudly serving Oregon/Washington area for over 15 years, within a 200 mile radius. **
What Our Clients Say…
Highly recommend!
Just had my windows and siding replaced by Pacific Side Construction. Also, painting was very detailed and clean. We cannot be happier with the results. From start to finish everything was handled above and beyond my expectations. Highly recommend. Thank you.
Thank you
Pacific Side Construction are amazing at paying attention to details! They completed my project professionally, in a timely manner and saved me a lot of $$ that I would have lost if it wasn't for their inspection. Thank you!
Super!
Great service and time management. Highly recommended. Beautiful masonry done for my home. Just how I pictured it. Thank you!
Thank you guys
I had a great experience with Pacific Side Construction. Quick respond and quality work. They did an exterior painting and I am very satisfied. Definitely recommend. Thank you guys